Country of art
and history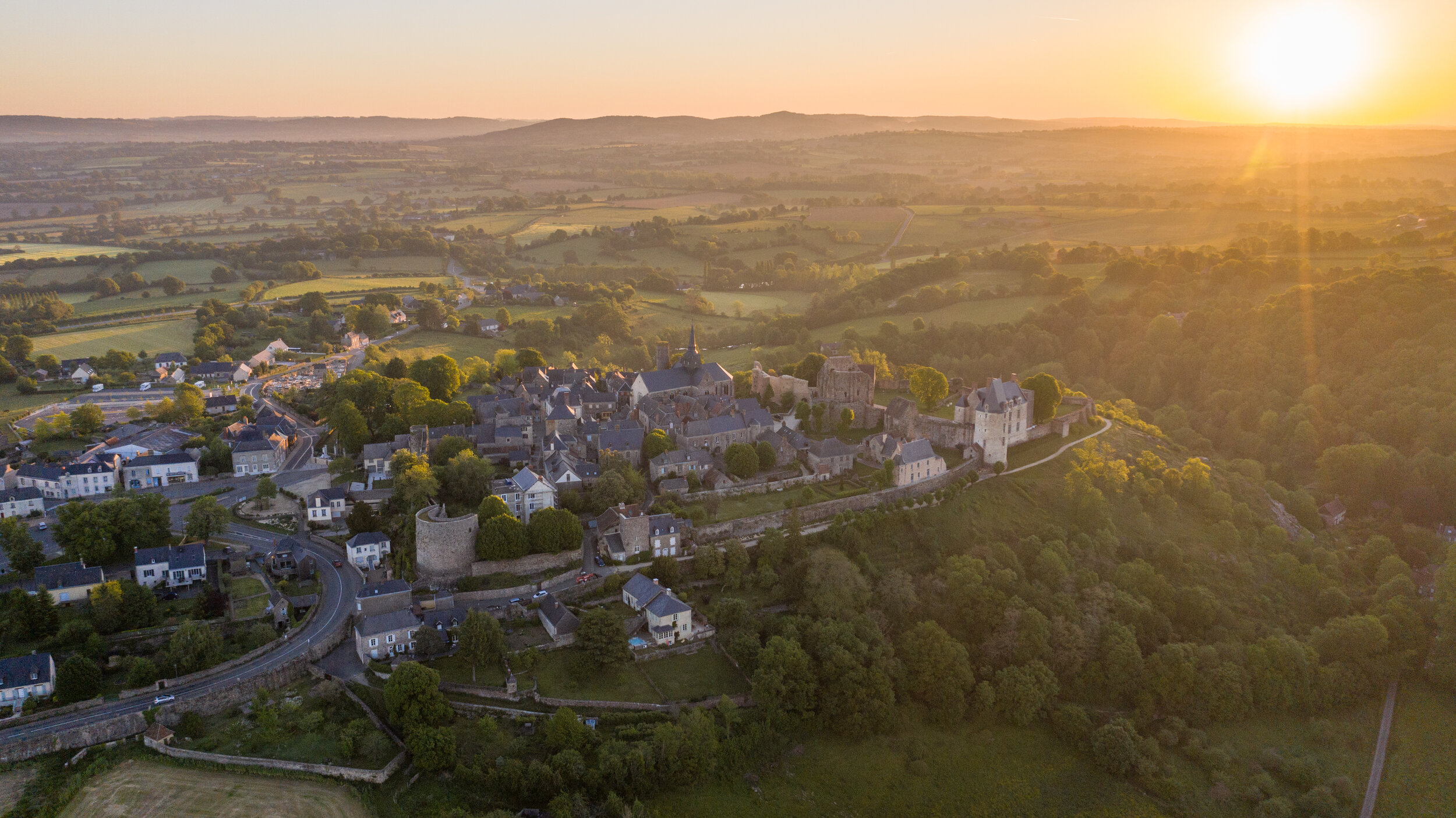 THE COËVRONS-MAYENNE LAND OF ART AND HISTORY
In October 2005, the Coëvrons-Mayenne territory obtained the national label "Pays d'art et d'histoire" (Country of Art and History). The Ministry of Culture, Architecture and Heritage Department, awards this label to local communities that study, promote and animate their heritage.
From ancient remains to 21st century architecture, the Cities and Towns of Art and History showcase heritage in all its diversity. Today, a network of nearly 200 cities and countries offers its know-how throughout France.
The awarding of the label recognizes the work done by three local authorities involved in this process: the Conseil départemental of la Mayenne, the Mayenne communauté and the communauté de communes of the Coëvrons. By pooling their resources and skills, they are working to preserve and promote local heritage, the architectural and heritage quality of their territory and the development of awareness-raising activities for all. Since 2005, numerous actions have been carried out by the Pays d'art et d'histoire with the support of the Direction régionale des affaires culturelles des Pays de la Loire for all publics in order to present, explain and make appreciate the multiple facets of the local heritage.
The mission of the Pays d'art et d'histoire is to highlight and promote the heritage of the entire Coëvrons-Mayenne territory: villages of character, churches, former industrial activities, natural sites, etc. To do so, the Pays d'art de la Mairie proposes a program of discovery tours between spring and autumn. The Pays d'art et d'histoire team is also available to organize visits and tours for groups to discover the local heritage. It also offers tours and activities accessible to the disabled public, such as the tour of the park of the Mayenne castle, which has been awarded the "Tourism and Disability" label since 2017.
VISIT AND DISCOVERY OF THE PARK OF THE CASTLE OF MAYENNE
Come and discover the city of Mayenne from the viewpoint offered by the park. Dating from the Middle Ages to the present day, the monuments that can be seen in or from the park (kiosk, theater, castle, etc.) bear witness to the evolution of the city's architecture. The visit is led by guides who are aware of the different handicaps.
The visit has been labeled Tourism and Handicap since 2017, for auditory, mental and visual disabilities.
The tools used
Auditory disability : High-frequency transmitters and receivers with magnetic loop collars, possibility of a visit in LSF (French Sign Language).
Mental disability : materials to touch, sound environment
Visual disability : thermoformed, audio-descriptions, materials to touch
Duration of the visit : 1h15 to 1h30
Seats are available in the park.
The visit is proposed for groups. For more information and to book your visit, contact the guides of the Pays d'art et d'histoire at +33 2.43.58.13.06 or +33 2.43.58.13.10. You can also contact Typhaine ROUXEL by mail, referent Tourism and Handicap